At the end of summer, we go from no zucchinis to having way too many, especially when friends with vegie gardens drop off more and we struggle with ideas on what to do with them.
That is until this easy simple recipe comes out and I remember – YAY its zucchini chocolate bread time! (or for my young kids we call it Chocolate CAKE – sounds much yummier 🙂 )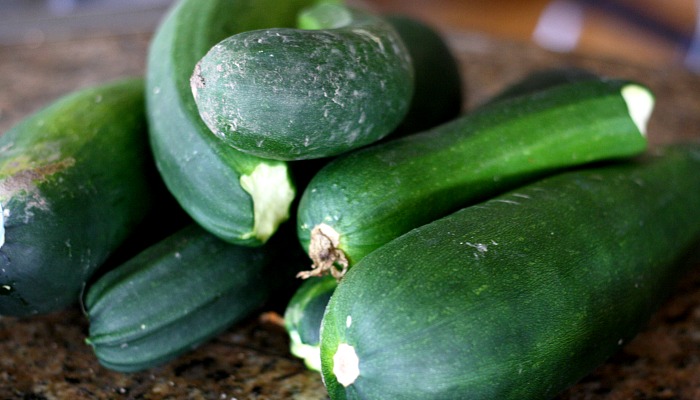 The below recipe of chocolate bread is an easy was to convert zucchini into today's morning tea break or snacks. Zucchinis are a source of manganese, vitamin C and dietary fibre that will keep your body in good shape for the long run. It also contains vitamin A, magnesium, folate, potassium, copper, and phosphorus .
INGREDIENTS -:
1 1/4 cup (140gms) almond meal/flour
1/4 cup (20gm) cacao powder
1/2 tsp baking soda
1 tsp baking powder
3 eggs
2 tbs (30gms) organic coconut oil
4 tbsp (120gms) raw honey (Keto/Paleo replace with 1/2 tsp stevia)
1 cup grated zucchini
a pinch of salt
METHOD -:
Place all product into food processor and blend until smooth (Thermo stir for 6 seconds at speed 5 )
Transfer batter into a greased loaf pan
Bake at 185`C  for 40 mins
Cool for an hour
Enjoy and share 🙂