Today marks a great Australian Day of the year to celebrate this glorious country that we live in. And of course on Australia Day we often have a cheese, dips and crackers.
The most common of dips is a Hummus Dip. Usually with chickpeas, lemons and oil we decided to mix it up a little and add something more.
Below is a tasty Hummus Dip Recipe with some added Sundried Tomato to give some extra zing. It was definitely a hit at this Australia Day celebration.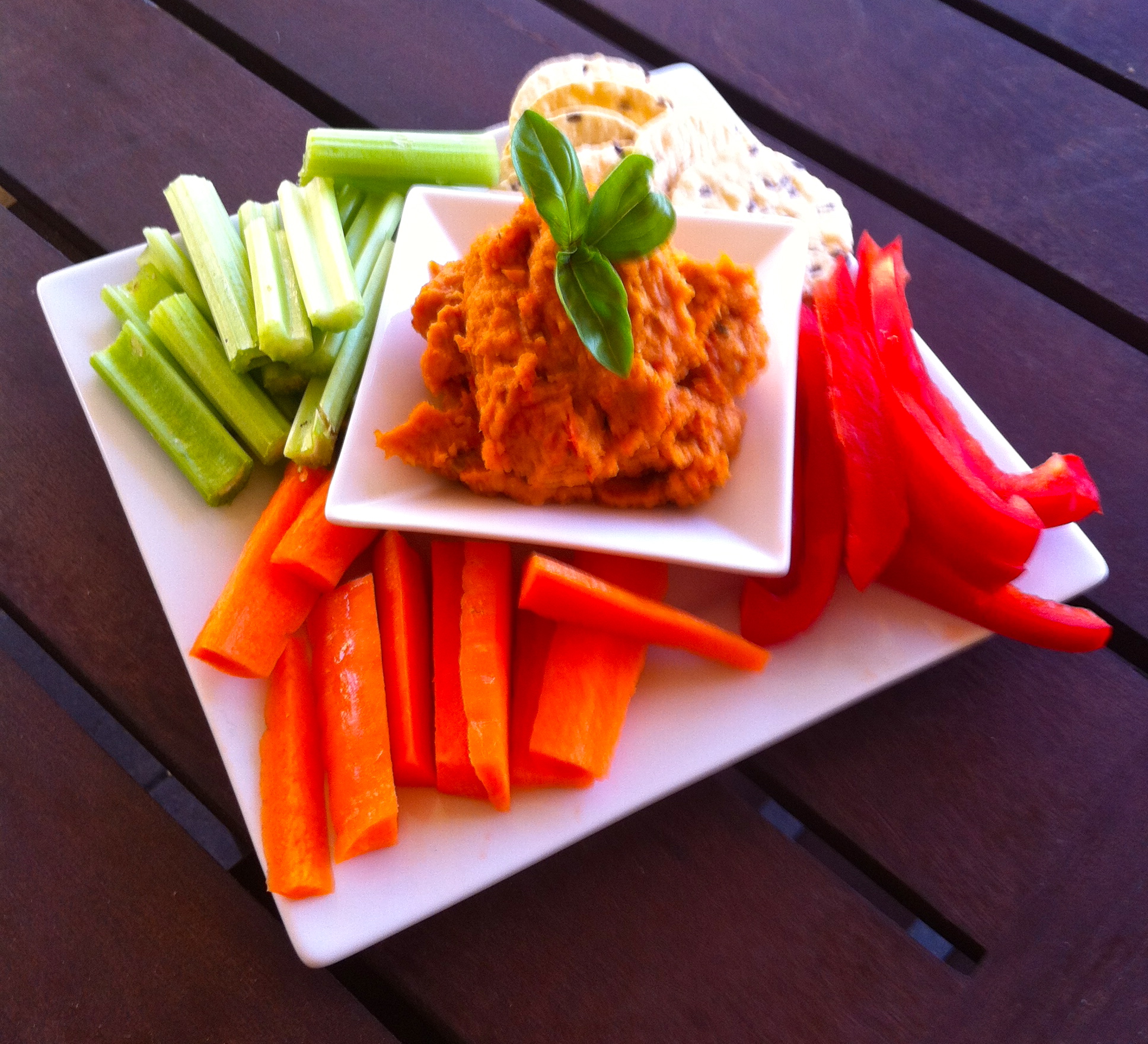 Sun-Dried Tomato Hummus Dip
2 tins of organic chickpeas
1/2 cup of sun-dried tomatoes
2 cloves of garlic, crushed
1/2 cup of extra virgin olive oil
1/2 lemon
Method
Place all ingredients into a food processor or blender and blend until all smooth
Serve with sundried tomato and basil as garnish – enjoy 🙂