Simple easy-to-make bliss balls, perfect for a snack and also great nutrition for the kids (and adults!)
I highly suggest using Organic Australian Apricots – Sulphur Free. These apricots are darker in colour as they have been dried naturally without the use of sulphur dioxide (E220 or 220) that preserve the colour. They are naturally sweet and delicious.
There are health risks of Sulphur Dioxide in our dried fruits, in particular the connection of Sulphur Dioxide and Asthma. So choosing this kind ensure you're looking after yourself while getting a yummy treat.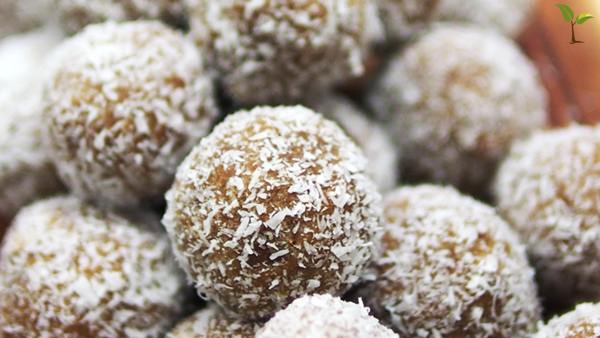 Apricot and Coconut Bliss Balls
Ingredients:
1/3 cup almonds (50g)  *can opt to use cashews instead or a mixture of both
1 1/2 cup dried apricot (200g)
3 tbsp water (alternative 1 tbsp fresh squeezed orange and 2 tbs water)
3/4 cup desiccated coconut (70g) plus extra for rolling
1-2  tbsp honey
Method (I use a Thermomix, but you can also use a regular blender): 
Blend nuts into meal (20sec/speed 9)
Add apricots and chop (10sec/speed 8)
Add water/orange liquid and mix (5 sec/speed 2)
Allow to soak for 1 minute
Add coconut and honey and mix until well combined (25 sec/speed 7)
Roll mixture into small balls and then dust in extra coconut.
Store for up to a week in an airtight container in the refrigerator