Here are 5 of my favourite natural skin and personal products I am loving at the moment;
Black Chicken Axilla Deodorant Paste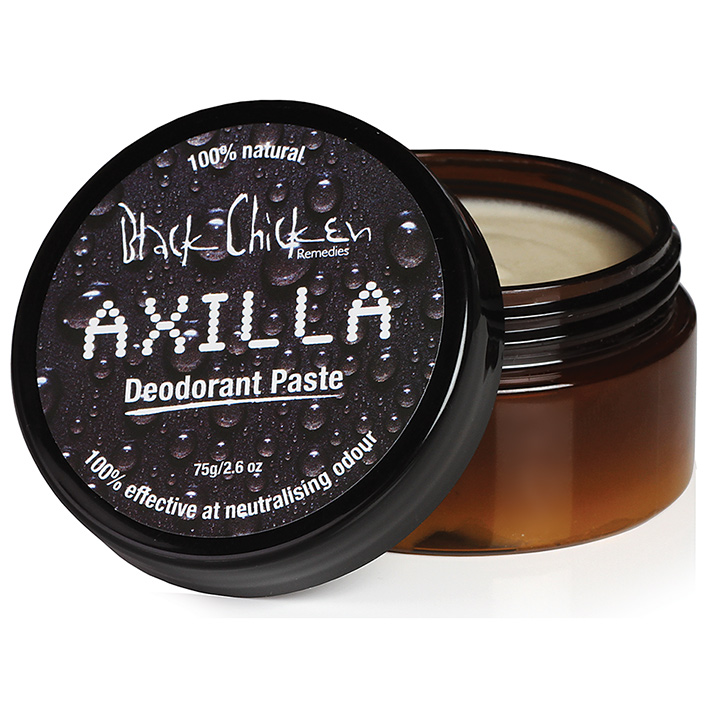 Most deodorants for both men and women are unfortunately full of chemicals and other harmful products that are bad for our health and wellbeing.
Finally a remedial and chemical free deodorant that actually works, all day! This deodorant paste is formulated to neutralise underarm odour instantly and keep you fresh without inhibiting your sweat glands ability to dispel toxins often found in unwanted fat.
Contains only Natural and certified organic ingredients
Neutralises odour fast
Lasts all day whether in the office or working out
A deodorant paste that is invisible after application
Aluminium free, alcohol free, paraben free
Blended with pure essential oils
Vegan and not tested on animals
Hand made in Australia
Ax-il-la is commonly referred to as 'the armpit' home to hundreds of sweat glands that help control your body temperature and work tirelessly to expel harmful toxins from your body through perspiration.
Here is a great youtube video about where the name Black Chicken came from 🙂
Corrynnes Natural Soaps

These fantastic natural soap and body products have been developed and made in Western Australian for over fifteen years. We pride ourselves on making natural  products that don't contain harmful chemical ingredients.
These beautiful aromatic  soaps dont contain any harmful chemical ingredients and are made from coconut, sustainable palm oil and olive oils, water, herbs, sandalwood powder, French and Australian clays, spices, essential oils and sodium hydroxide.
The palm oil is sourced from sustainable growers who have converted rubber tree plantations from two decades ago to palm plantations. Corrynnes soaps palm oil is not sourced from rainforest cleared plantations and poses no threat to the endangered Orangutan population.
These soaps are famous for their superior lather and moisturising properties and include a very generous amount of essential oils which will enhance your showering experience. Corrynne's Natural Soaps have an incredible smell which permeates through to the very last sliver.
WotNot And Soleo Sunscreen
With warm days and fun times at the beach heading our way, we must use more sunscreen on those summer days in the sun. There are two great sunscreens that I use and love. For all of the family including babies and kids, WotNot's Sunscreen is a great all rounder. They have just released a new babies Sunscreen too.
For those that are active at the beach and in the water and need a sunscreen that will last that bit longer in the water then Soleo Sunscreen is the one, this is my favourite for surfing.  Both of these products have  use the finest and most gentle natural extracts. The products are GMO free and are also free from sulphates, petrochemicals, parabens, artificial preservatives and fragrances.
Nui Certified Organic Virgin Coconut Oil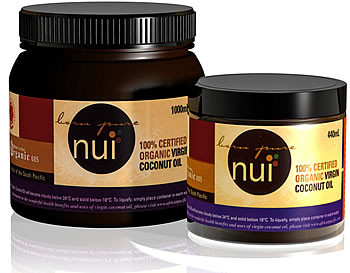 Nui's Organic Virgin Coconut Oil is my favourite product to use for so many things, especially for personal skin and body care. This is the best face moisturiser and body moisturiser I have found. I have tried so many natural moisturisers and none have stepped above the good ole' coconut oil. Its natural, safe and good for your all round health. Fantastic for cooking as well as oil pulling.
Al'chemy Shampoo and Conditioner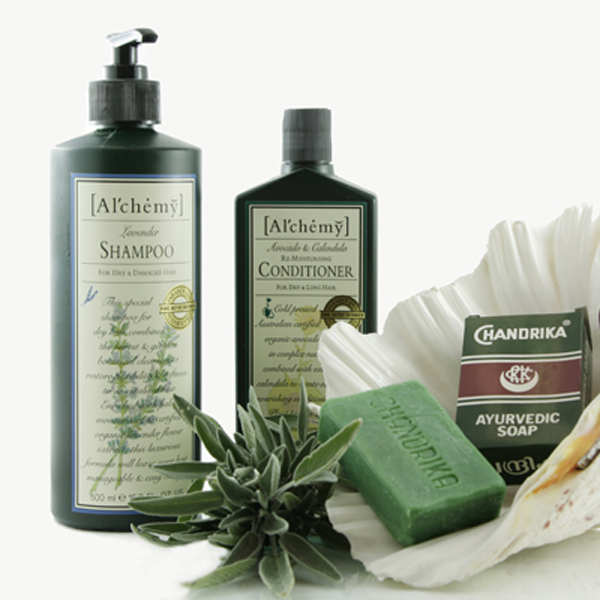 The awesome crew at The Purist Company deliver fantastic Shampoo and Conditioner with the Al'chemy Shampoo and Conditioner range. All products in the Al'chemy range are ingredient-rich, vegan, 100% natural and formulated without artificial colours or fragrance or animal ingredients. There are loads of choices for everyones needs, from smell to hair type, these products have never left me down. For long or short hair, dyed or virgin hair, there is a shampoo and conditioner for everyone in this product range.
Take care of your body, you only get given one 🙂